Individualized Gynecological Care – From Adolescence Through Senior Years
Rockhill Women's Care provides a tailored approach for each of our patients to ensure optimal health and wellness at any age. We partner with our patients, listening carefully to each individual's needs and desires to develop a specific, personalized plan.
Rockhill Women's Care is a privately owned medical practice which means our staff does not answer to an investment group with performance formulas. Our doctors, nurses, and office personnel have the freedom to be more greatly invested in your care and well-being and are encouraged to do so.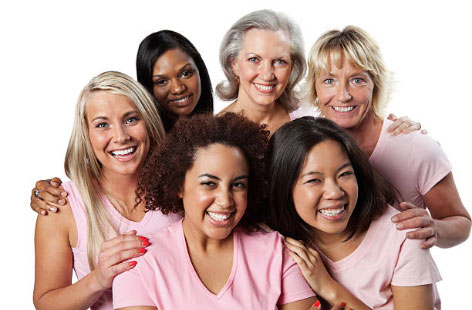 Well Woman Care
An annual well-woman exam is vital to your ongoing gynecological health, even if you look and feel good. This preventative care exam checks for cancer and other potentially undetectable problems. We review your medical history, discuss any recent concerns, conduct exams such as pelvic/breast/pap/HPV, check blood pressure, and perform any other tests our doctors feel you need to maintain optimal health.
Contraception Services
Contraception choices are diverse these days, and we help you choose the best option for your lifestyle and health. Options run the gamut from contraception pills, patches, diaphragms, IUDs, implants, or permanent contraception methods. We share information on the most effective and convenient contraceptive options and the associated risks.
Menopausal Support
During menopause, the body produces less estrogen and progesterone.  The lower hormone levels may cause troublesome symptoms, such as irregular bleeding, hot flashes, insomnia, night sweats, or mood swings. Many women experience additional symptoms, like vaginal dryness or irritation, urinary incontinence, and recurring vaginal and urinary infections. We help you better cope with this natural life change by offering options for managing menopausal symptoms including hormone replacement therapy and MonaLisa Touch laser treatments.
Specialized Gynecological Services
Our physicians diagnose and treat a variety of gynecological disorders such as premenstrual syndrome (PMS), ovarian cysts, uterine fibroids, endometriosis, menstrual disorders, infertility, urinary incontinence, and more. We perform in-office, outpatient, and inpatient procedures, and we make every attempt to conduct procedures in-office whenever safely possible to avoid the need for hospitalization. This saves you time, cost, and the need for anesthetics. Our skilled staff is dedicated to providing exceptional surgical management and care.
Our Services
General Gynecologic Care
Well Woman Preventative Care
Adolescent Gynecology & Counseling
Pap Smears & Cervical Cancer Screening
Management of Abnormal Pap Smears
Osteoporosis Screening, Prevention, Treatment
PMS Management
Abnormal Bleeding Management
Ovarian Cysts Diagnosis, Treatment
Uterine Fibroids Diagnosis, Treatment
PCOS – Polycystic Ovarian Syndrome Treatment
STD Screening & Treatment
Gardasil (HPV Vaccine)
Endometriosis
Breast Problems
Vaginal Infection Diagnosis, Treatment
Contraceptive Services
Contraception Pills
IUDs
NuvaRing
Depo-Provera
Nexplanon®
Permanent Contraception Methods
Urological Symptoms & Treatment
Bladder & Urinary Infections
Incontinence
Menopausal & Perimenopausal
Hormone Replacement Therapy
MonaLisa Touch Laser Treatment
Surgical Procedures
Anterior/Posterior Repair
Colposcopy
Cryotherapy
Diagnostic Laparoscopy
Endometrial Biopsy
Hysterectomy (Vaginal, Abdominal, Laparoscopic)
Laparotomy
LEEP
Myomectomy
Novasure Ablation