Honest and Compassionate Obstetrical Care – Every Step of the Way
Rockhill Women's Care offers personalized, up-to-date prenatal care at our two convenient offices in Kansas City. Together, our doctors have over 120 years of combined experience in obstetrics.
Our doctors are privileged to guide you through each step of this special conception and birth journey. We recommend that you see us at least 3 months prior to attempting to conceive in order to optimize your future pregnancy. At your visit, we will thoroughly go over your medical history and identify any risk factors that may need modification. We will also discuss any recommended testing that should be done, including genetic carrier screening and immunization status.
On your special day, you and you baby will be taken care of by our experienced obstetrical team. We deliver babies at Saint Luke's East in Lee's Summit , MO and Menorah Medical Center in Overland Park, KS.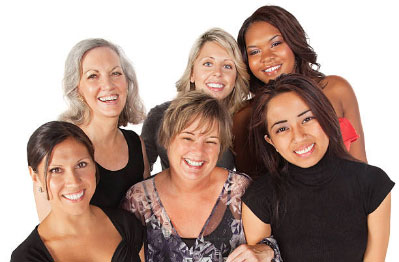 Obstetrical Services
Our goal is healthy moms and healthy babies. Meeting with our physicians prior to pregnancy will help achieve that goal. We assist with your family planning. We also evaluate your medical, obstetrical, family, and genetic history as well as your life-style factors to identify potential problems during pregnancy and discuss helpful pre-pregnancy behaviors.
Our pre-natal visits are customized to you and might include well woman exams, prenatal nutrition counseling, routine tests, ultrasound, and help with aches and pains. As your pregnancy moves forward, we oversee the health and well-being of your baby using state-of-the-art methods.
Labor & Delivery Services
It is essential you feel at ease before, during, and after delivering your baby. We help you define your expectations and desires, oversee a safe pregnancy that progresses smoothly, and manage your labor and delivery.
We deliver babies at Saint Luke's East in Lee's Summit, MO and Menorah Medical Center in Overland Park, KS.
Postpartum Care
The postpartum period begins after the delivery of your baby and ends when your body has nearly returned to its pre-pregnant state. This usually lasts six to eight weeks. We are committed to providing support and medical care during this time and offering post-delivery contraception suggestions and postpartum depression screening based on your personal situation.
Specialized Obstetric Services
Conditions such as diabetes, high blood pressure, or even age impact pregnancy. Infertility evaluation is sometimes necessary. The staff at Rockhill Women's Care is committed to providing you with the optimal options. Throughout your pregnancy, we want you to feel comfortable in both asking questions and receiving helpful, thorough answers.
Our Services

Prenatal Care
Physical Exam
Prenatal Nutrition Counseling
Genetic Screening
Pregnancy Complications Screening
First & Second Trimester Ultrasound
Routine Anatomical Fetal Ultrasound
Evaluation/Treatment of:
Pregnancy Symptoms
Common Obstetrical Symptoms
Lab Tests & Evaluations
Immunizations
Management of Labor & Delivery
Infertility Evaluation & Limited Treatment
Post-Delivery Contraception
Oral Contraceptives
IUDs
NuvaRing
Depo-Provera
Nexplanon®
Permanent Contraception
Preconception Counseling/Family Planning