Coronavirus (COVID-19)
Coronavirus (COVID-19) Update & Protocols
We continue to closely monitor the situation surrounding the COVID-19 pandemic and are following the recommendations of the Kansas and Missouri Departments of Health and The Center for Disease Control.
Our doors remain OPEN with a focus on the health and safety of our patients and staff. For everyone's well-being and to prevent spreading of this virus, we are following these protocols:
We have reinstated annual appointments, and we are currently scheduling patients. Please call for an appointment.
We continue to regularly disinfect our office, including cleaning between each patient appointment.
We are only permitting patients for appointments. No children or other visitors are allowed.  However, if you require assistance due to your safety, health condition or an interpreter one will be allowed to assist you at your time of visit. If someone must accompany you, we ask that they do not enter the office, if at all possible. If they need to accompany you inside, they must answer NO to all statements in #4.
If you have an appointment and identify with the following statements, please call us to reschedule:
Fever greater than 100.4 or fatigue
Respiratory symptoms, cough, shortness of breath, or difficulty breathing
Exposed to someone with COVID-19 in the past 14 days
Placed in self/hospital quarantine by medical doctor
Traveled internationally or on any cruise ship
You (and anyone who accompanies you) must wear a mask or face covering over your nose and mouth during your entire visit.
Please note: We will be screening every patient at check in to identify and limit potential exposure to COVID-19 in our offices.
READ>> Pregnant Healthcare Professionals & COVID-19
We Offer Telemedicine Visits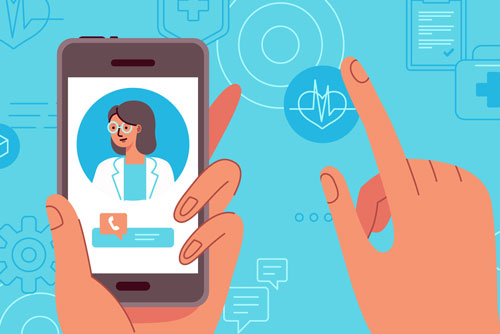 Follow these easy steps for a Telemedicine appointment
Call (816) 282-7809 to schedule
We provide an appointment time and

doxy.me

web address via text
Any browser works except Internet Explorer
Use a device with a camera and microphone
Click on the provided

doxy.me

link
Enable the microphone and video on your device
If you are early, your clinician's name and "offline" notice will be displayed
Wait 10 minutes as clinician may be running late
Call (816) 282-7809 if experiencing long wait time
The message function only works when the clinician is connected
Ending the session to call will not lose your appointment time