Coronavirus (COVID-19)
In the midst of the global Covid 19 pandemic and with rising cases in the Kansas City area, the physicians at Rockhill Women's Care want to reaffirm our commitment to caring for and protecting our patients, their babies, and our community.
Pregnancy is an independent risk factor for complications caused by the Covid 19 infection. These include increased risk of severe illness, ICU admission, need for intubation and ventilation, preterm birth and death. Additionally, pregnant women are 2.5 more likely to suffer these complications with the Delta variant compared to the original strain. The very best way for patients to protect themselves from these complications is to receive the Covid 19 vaccine.
All of our physicians are fully vaccinated against Covid 19. We stand by the American College of Obstetricians and Gynecologists, Society for Maternal Fetal Medicine, and the Center for Disease Control's recommendations that pregnant women, lactating women, and women attempting to conceive receive the vaccine.
Rockhill Women's Care will not provide mask or vaccine exemptions.
We do want to thank all our patients that have chosen to get vaccinated, we appreciate your commitment to the health of our community.
For more information, go to https://cdc.gov/coronavirus and https://www.acog.org/womens-health/faqs/coronavirus-covid-19-pregnancy-and-breastfeeding
Face masks are optional for patients without illness symptoms.  Please wear a mask if you are experiencing illness symptoms.
Please view the hospital visitor guidelines here:
We Offer Telemedicine Visits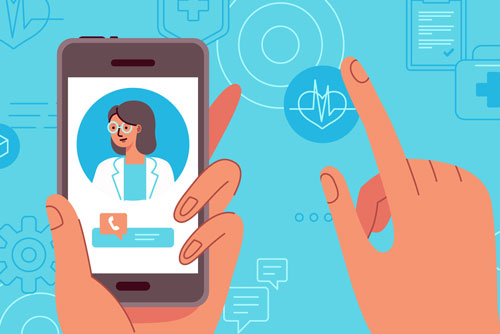 Follow these easy steps for a Telemedicine appointment
Call (816) 282-7809 to schedule
We provide an appointment time and

doxy.me

web address via text
Any browser works except Internet Explorer
Use a device with a camera and microphone
Click on the provided

doxy.me

link
Enable the microphone and video on your device
If you are early, your clinician's name and "offline" notice will be displayed
Wait 10 minutes as clinician may be running late
Call (816) 282-7809 if experiencing long wait time
The message function only works when the clinician is connected
Ending the session to call will not lose your appointment time